Fabulous Fictional Females Fandom Fiesta February
Day 5 – Tami "Mrs. Coach" Taylor.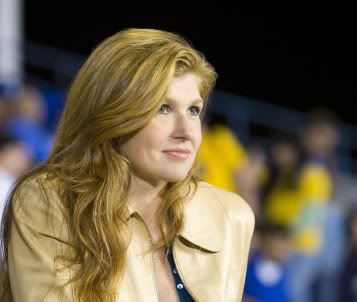 Who doesn't love the Taylors? Tami is the perfect mom/friend/wife/teacher you always wanted and wished you had in real life.
She's smart, sympathetic, sweet, strong, and seems to almost always know
exactly
the right thing to say at the right time.
*****
Here is where I once again admit to being at a severe disadvantage with some of these characters. I haven't seen Friday Night Lights since, mmm – very-early-to-mid-S2?
But in the season I saw, the Taylors firmly embedded themselves as one of my very favorite couples/families on TV. Ever.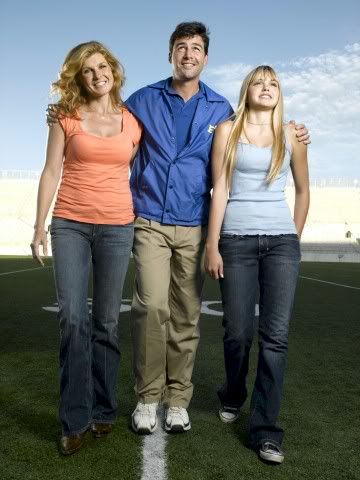 I mentioned before how much I love seeing strong, established relationships played out and Eric and Tami are certainly a great example of that.
They're clearly best friends, but beyond that their relationship has a solid foundation of trust and respect - in both directions.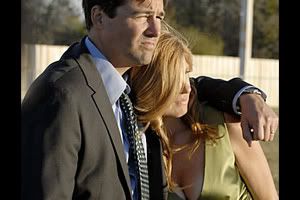 You could probably teach a very effective marriage seminar using their scenes together. They're an incredibly realistic portrayal of the ups and downs of a committed relationship - and the (mostly) right way to handle those situations.
Tami is wonderfully encouraging and supportive, but she's by no means a meek little yes-woman. She'll confront her husband when he's wrong, push him to do the right thing.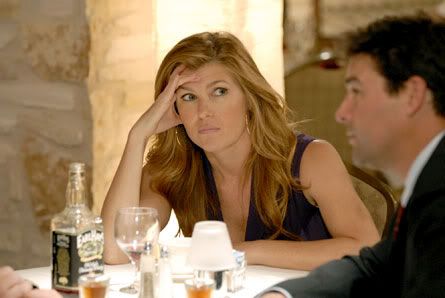 But she's also extremely wise to know when and where to get into a discussion and when NOT to say something. That's a skill many people lack entirely. Great discernment.
*****
For all her interpersonal skills, she's not perfect. She'll vent when she's angry, react irrationally at times, breakdown in tears. She's a real, human, woman, not a caricature.
So, yes, she juggles a job, a husband, social demands, a teenager, AND a baby ... but she has to WORK at it.
Her home doesn't look like a spread from
Good Housekeeping
, she sometimes walks around in mix-matched sweats and no makeup.
...That being said, she is still definitely one HOT momma!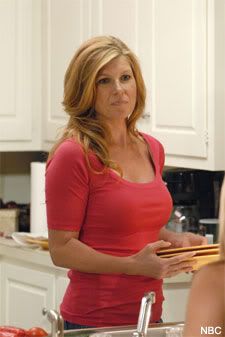 (Seriously, does this LOOK like someone with a teenage daughter?)
But for all her looks, Tami is not at all high-maintenance. Easy-going and willing to get her hands dirty, yet you never forget that she's a lady, through and through.
She's got serious brains to go with the beauty, but she's also savvy enough to know which strengthens to play up when dealing with small-minded small town politics. A pinch of moxie and plenty of Southern charm work wonders!
Obviously, I admire all the Fabulous Females I'm profiling this month. But I wouldn't want to
be
most of them, for one reason or another. However, "Mrs. Coach" is somebody I wouldn't mind being.
Barring that, I'd really kinda like to meet her for coffee or hang over at the Taylors for Family Game Night (I don't mean Game Night as in Friday Football, but an evening of board games and cards and fun and laughter. Come on, you
know
it would be awesome!)
This last one is more a general "Women of FNL" video, but it was so very, very, fitting, I had to share.
Tami Taylor: All-American
Girl
Lady.
Why do YOU love her? What awesome things about her have I missed in the last few seasons?